UNIQLO
Sustainability Corner at Plaza Singapura


---

UNIQLO Plaza Singapura was positioned as a sustainable family-centric store. As such, there was a designated space in-store to educate local consumers about the brand's sustainable practices with engagement from local green community.

I proposed to work with local vendor PaperCarpenter in building a sustainable space and collaborated with them on spatial and structure design. 90% of structures within the space are made of reinforced cardboard, an enviromentally-friendly material. I wanted to do my part in creating a sustainble set-up as in-store set-ups in nature deal with alot of wastage of materials and did not want this space to contradict the brand's sustainability values.



Sustainable structures housing information of UNIQLO's sustainable practices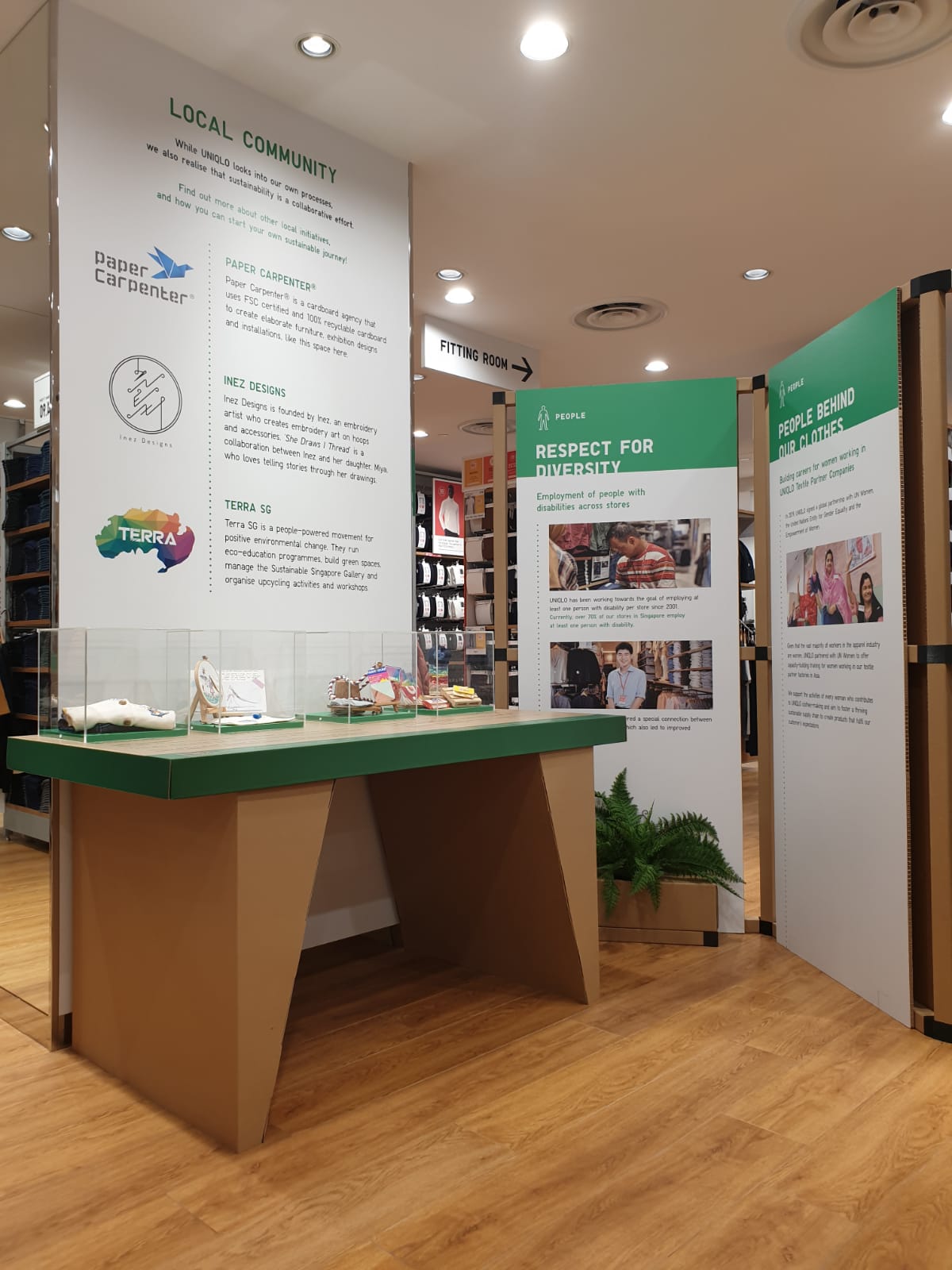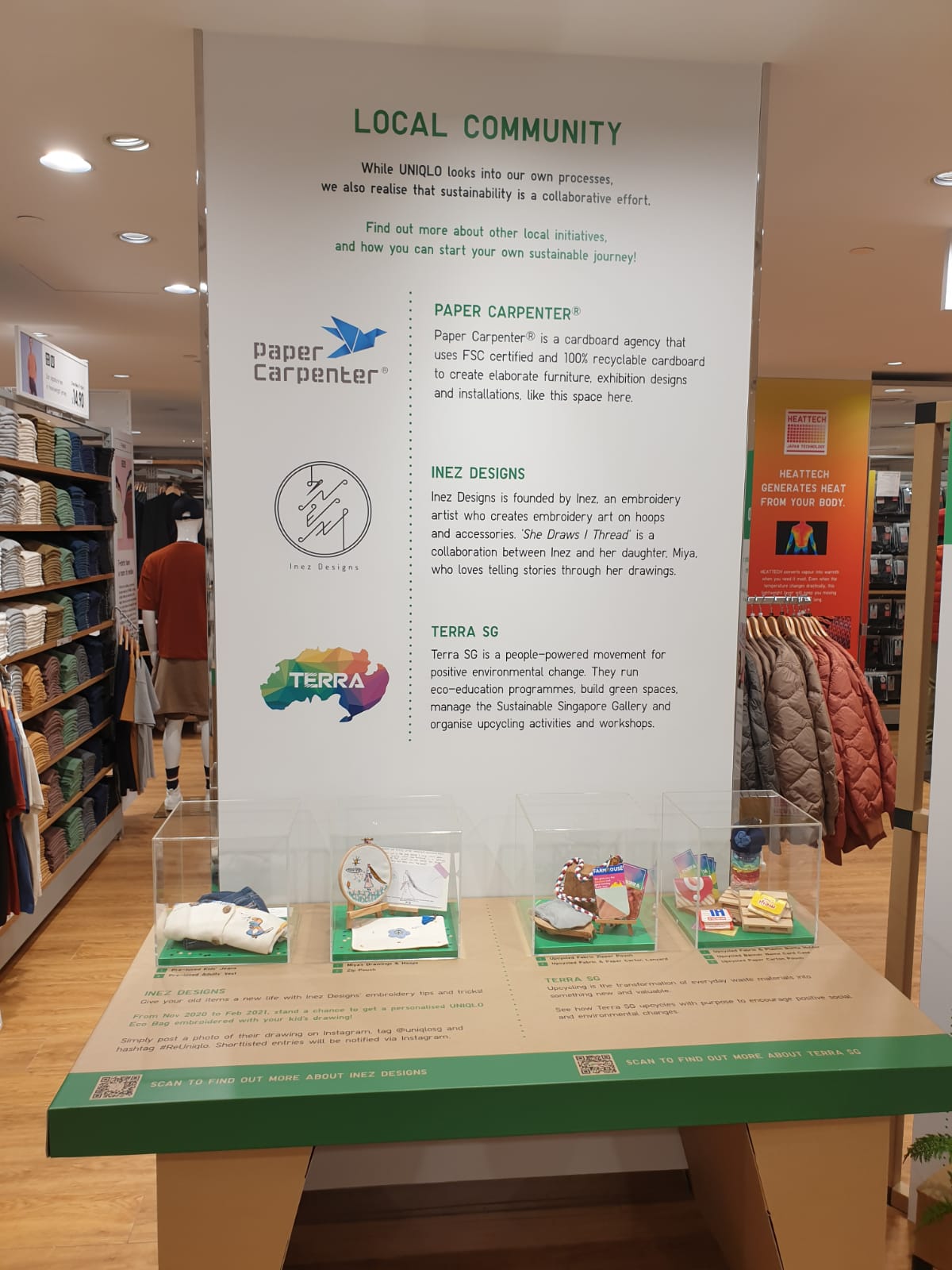 Engagement table with local green community.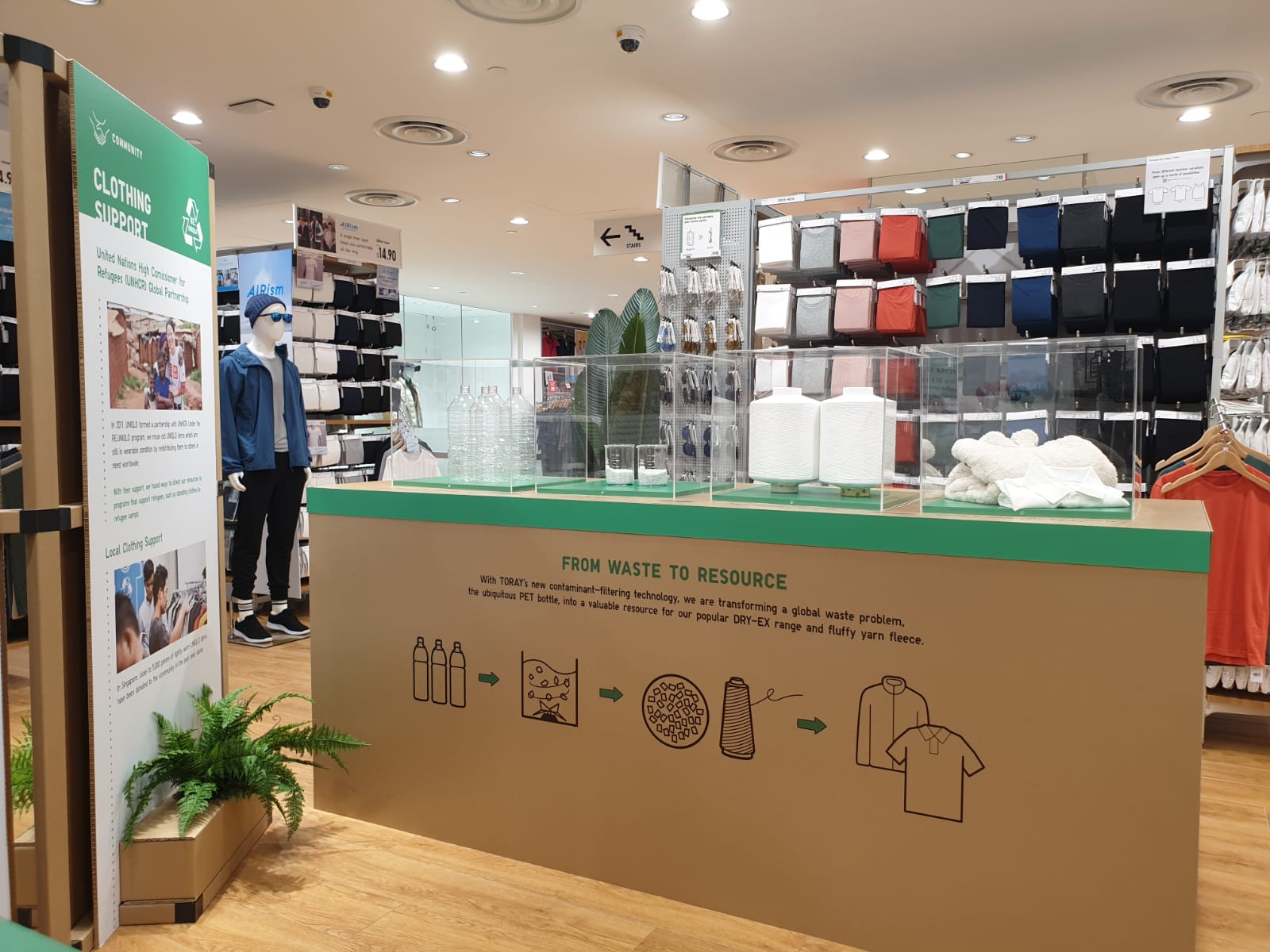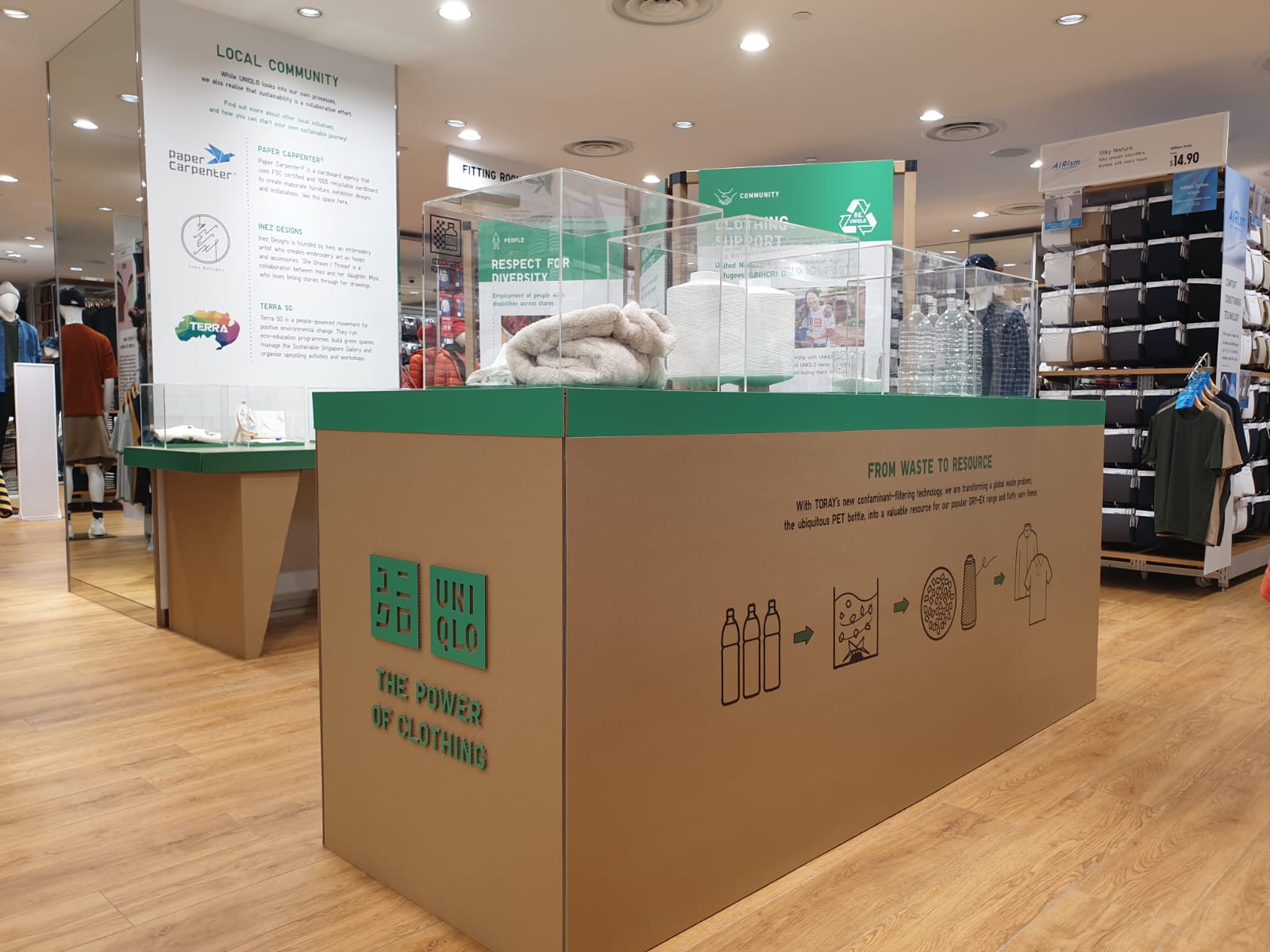 Showcasing how UNIQLO transforms PET bottles into its signature DRY-EX products and fluffy yarn fleeces.